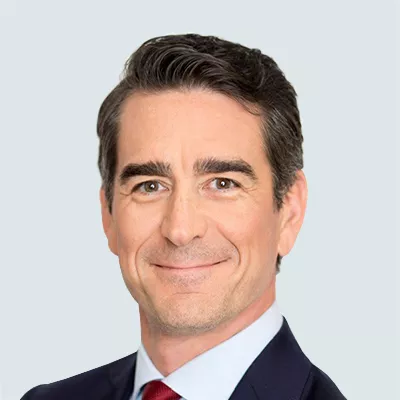 Arthur J. Rubado
Managing Director and Operating Partner,
Private Equity, North America, CDPQ US (New York)
Arthur J. (A.J.) Rubado has been Managing Director and Operating Partner, Private Equity for North America since January 2018, where he oversees the Private Equity portfolio for the region. He is also responsible for CDPQ's New York office, where he is based.
Mr. Rubado has 25 years of operating and investing experience. Before joining CDPQ, he was a Managing Director and Operating Partner at Reservoir Capital, where he worked with portfolio company senior management and directors in healthcare, high tech and services. He served as Chairman of ClearCaptions, a healthcare and technology services company, and CEO of C12 Energy.
Previously, he was a Director in Kohlberg Kravis Roberts & Co.'s operating executive group, KKR Capstone, where he worked in healthcare, high tech, retail/distribution and financial services, in both large scale and start-up/new company platforms. Prior to KKR, he was a founder and executive for SmartOps Corporation, an enterprise software developer, which was acquired by SAP AG. Earlier in his career, he was a consultant at McKinsey & Company, and worked in project, risk, and operations management roles for the Royal Dutch/Shell Group.
Mr. Rubado holds a BS in Mechanical & Aerospace Engineering with distinction from Cornell University and an MBA with honours from Harvard Business School. He sits on the Boards of Directors of AlixPartners, PetSmart, TeamHealth, USI, Constellation Holdings and Allied Universal.