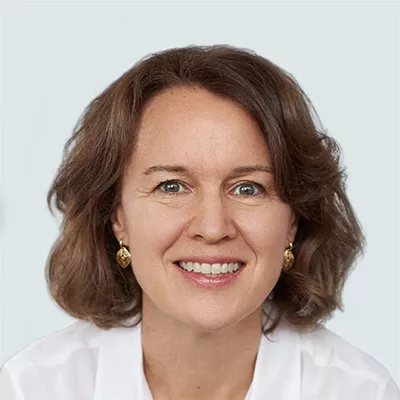 Caroline Verge
Managing Director, Global External Management, Public Markets
CDPQ Funds Management
Caroline Verge has been Managing Director, Global External Management, Public Markets, since June 2018. In this role, she leads the team responsible for selecting and overseeing external asset managers, mainly in public equity and hedge funds. To meet the needs of CDPQ's portfolios, this team applies industry best practices in assessing portfolio management talent, quantitative analysis, portfolio calibration, business risk review and transaction structuring.
Ms. Verge sits on the Total Portfolio and Portfolio Monitoring – Equity Markets committees. She joined CDPQ in 1989, working first as a Senior Economist before joining the Equity Markets team in 1995. She then successively held the roles of Financial Analyst, Asian Equities, then Assistant Manager and Manager of the Japanese Equities Portfolio. She also contributed to several phases of the development of external management activities, both in developed and growth markets.
Ms. Verge holds a Bachelor's degree in Business Administration (Finance) and a Master's in Economics from Université Laval. In addition, she is a CFA charterholder.