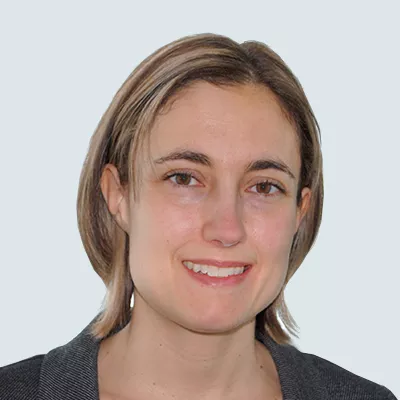 Christine Bourgeois
Managing Director, Currencies
Christine Bourgeois has been Managing Director, Currencies in the Total Portfolio group since February 2017. In this role, she leads the team responsible for conducting fundamental and quantitative currency analysis. She oversees the formulation of recommendations on hedging strategies for CDPQ's investment teams and for the Currency Committee, which she chairs. She also sits on the Sovereign Credit Committee. Her other functions include participating in identifying and analyzing opportunities in line with asset allocation activities and serving as a currency expert in advising other business units.
Ms. Bourgeois has around twenty years of investment experience. She joined CDPQ in 2000 as an Analyst, Manager Services in the Fixed Income group. She then became an Analyst, then Senior Analyst, Fixed Income and Currencies, working with international bonds and growth markets, respectively. From 2010 to 2017, she worked for CIBC Global Asset Management, where she held the position of Assistant Vice-President, Asset Allocation and Currency Management.
Ms. Bourgeois holds a Bachelor's in Business Administration with a major in Finance from Université de Moncton and a Master's in Applied Finance from Université du Québec à Montréal. She is also a CFA charterholder.