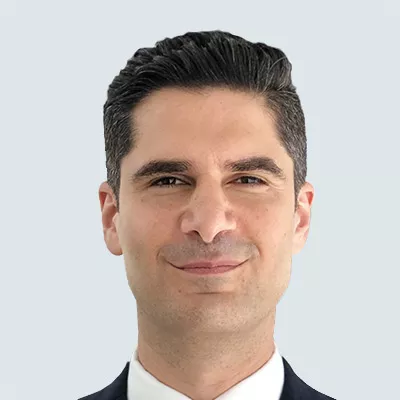 Harout Chitilian
Vice-President, Corporate Affairs, Development and Strategy
CDPQ Infra
Harout Chitilian is Vice-President, Corporate Affairs, Development and Strategy at CDPQ Infra. In this role, he supports the President and Chief Executive Officer in positioning, developing and executing the CDPQ subsidiary's business strategy. He is also responsible for managing corporate teams and the public affairs, communications and media relations aspects of the Réseau express métropolitain (REM) project.
Before joining CDPQ Infra, Mr. Chitilian was twice elected, in 2013 and 2009, a municipal councillor for Montréal's Bordeaux-Cartierville borough. He served in various roles in the City of Montréal government, such as Vice-President of the Executive Committee of Montréal, Executive Committee of the Communauté métropolitaine de Montréal, President of the City Council, President of the Commission de la présidence du conseil, as well as responsible for developing youth programs. Prior to his political career, he was a consultant for various companies specialized in information technology and telecommunications.
Making community involvement a priority, Harout Chitilian acts as a member of the Board of Directors for two organizations whose missions are close to his heart: the Fondation et Alumni de Polytechnique Montréal and the Orchestre symphonique des jeunes de Montréal.
Mr. Chitilian is a graduate of École polytechnique de Montréal in computer engineering, with a specialization in telecommunications.