Simplicity and Agility: Biogroup's keys to growth
Biogroup is a key player in the medical analysis laboratory industry, with approximately a quarter of the private medical biology market in France, Belgium and Luxembourg, 1,700 sampling and production sites and over 11,000 employees. The company started with a strong presence in the Grand Est ("Great East") and in the Paris region, but now spans all of France.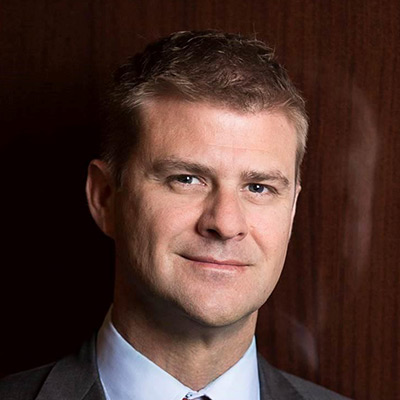 Ever since its inception, Stéphane Eimer has been developing his company rapidly, through a series of acquisitions that always reflect his strategic vision. "I set up my first laboratory in 1998 in Alsace, and bought another that same year, followed by a second one the year after," the biologist recounts. That was just the beginning of Biogroup's rise to success. At the time, the private medical biology market had many different local and regional players, and there was a need for consolidation. The company has expanded its geographical reach over the years and is now the French leader in routine medical analysis.
A fruitful partnership with
CDPQ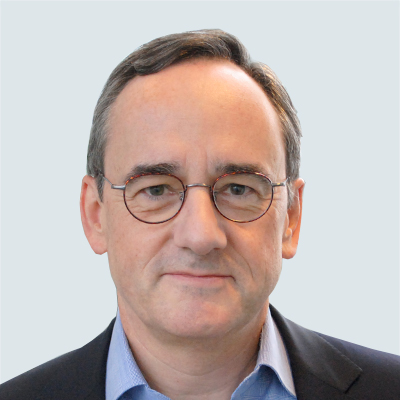 In 2018, the founder and CEO began searching for a long-term partner who could assist the company, in terms of financing, expertise and networks, with its international expansion. He found it in CDPQ, which has provided ongoing support for the group's growth, particularly in Belgium, where, after last year's acquisition of CMA-Medina—the company's largest ever—Biogroup is now recognized as a leader. "We found Stéphane's approach to conducting his market consolidation program most appealing. It meant joining forces with biologists whom he knows well, who have projects in common and a similar vision for the future. This creates a desire among the new partners to work together and is crucial for the success of the association, and therefore of Biogroup," Benoît Raillard, Operating Partner at CDPQ, explains.
This expert in operational efficiency and member of the team monitoring private equity portfolio companies at CDPQ believes that part of Stéphane Eimer's formula for success is the simplicity of the company's operations: "He strives to avoid unnecessary complexity, and this allows him to act and move forward quickly. Our role as partner is to support him in his quest for agility and fluidity. We communicate as regularly as possible to make sure we are always in sync."
Picking up the pace amid COVID‑19
Stéphane Eimer's knack for responding quickly was in evidence during the early days of the coronavirus pandemic. At a time when France, like other countries, was hitting the pause button, Biogroup was stepping up to the plate and choosing to invest heavily in obtaining the necessary equipment and building its testing capacity as quickly as possible. Even before health authorities began testing, Biogroup was able to offer RT-PCR tests, which provide the most reliable results.
"The pandemic has taken us on a medical, scientific and human adventure with Biogroup."
"The pandemic has taken us on a medical, scientific and human adventure with Biogroup. The company has been instrumental in detecting the virus since the beginning of the crisis. We decided to make a significant investment at a time when the world was in a state of shock, and we did so quickly, within a few days," Benoît Raillard explains. "Meanwhile, Stéphane identified the equipment, and made sure it was distributed and installed in all the group's laboratories. The operational execution was masterful, and that made all the difference. Biogroup was therefore ready early on, and could address demands immediately after the first containment."
Year 2020 also saw Biogroup's international expansion, with the addition of Belgian leader CMA-Medina, a move followed by the start of COVID-19 testing in London, United Kingdom. Last July, the group also invested in Laboratoires Réunis Luxembourg, adding around 60 sites to the Biogroup network. "In order to guarantee the success of the integrations, we have chosen markets with the same dynamics, values and commitments as ours: top-quality and close-proximity biology," Stéphane Eimer states.
A large group with an entrepreneurial spirit
This multi-pronged growth notwithstanding, the CEO and his teams have remained in control of the situation. "Biogroup has shown the agility of a small company while being a major player in its industry," Benoît Raillard says. "Stéphane does enjoy keeping his chain of command short. The person closest to the problem deals with the problem. If the company is performing well, it's thanks to employees who are in sync, are responsible, and are committed to the success of Biogroup."
"Together, we have built a stable, smoothly functioning team. The human aspect is crucial."
The company has also preserved its entrepreneurial spirit while changing and growing. Associates who join Biogroup are entrepreneurs who join another entrepreneur because they are eager to help him grow the company. "We are fortunate to have a pool of motivated people who are willing to make progress," Stéphane Eimer explains. "Together, we have built a stable, smoothly functioning team. The human aspect is crucial. From the associate to the technician, each employee should feel empowered, feel comfortable in their role and have the opportunity to move forward. When this happens, people work twice as hard."
More acquisitions are in the pipeline for Biogroup. The company has just made its debut in Spain and Portugal, by adding two firms specialized in medical biology and imaging, as well as anatomical pathology, to its network. "We also want to develop preventive biology in France and in the countries where we operate. This need emerged with the pandemic," Mr. Eimer says.
The CEO also intends to place greater emphasis on his group's social responsibility. "Caring for the population's health is our job, but we must also care for our environment, for the nature around us," he adds. "I firmly believe this. We should find a way to balance growth with a more sustainable environment."
In this greener transition, and standing next to CDPQ, which aims to reduce the carbon intensity of its entire portfolio by 60% by 2030 and achieve a net-zero portfolio by 2050, the priorities of the two partners are once again perfectly aligned.