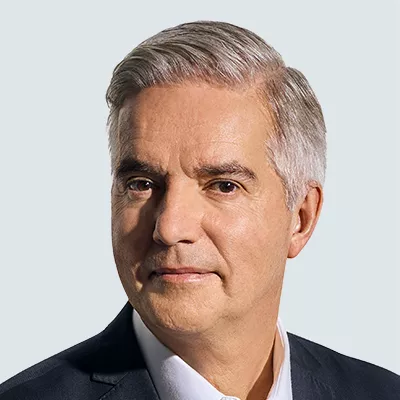 Jean St-Gelais has been Chairman of CDPQ's Board of Directors since October 2021 and was previously appointed director in May 2021.
Mr. St-Gelais possesses extensive experience in financial markets that he acquired in both the private sector and working in public institutions. During his successful career, he was President and CEO of La Capitale, Agence du revenu du Québec and Autorité des marchés financiers. He also served as Secretary General and Clerk of the Conseil exécutif, as well as Associate Deputy Minister for tax policy, budgetary policy and financial institutions for the Government of Québec.
Mr. St-Gelais is currently the Chairman of the Board of Directors of Beneva, a company created when La Capitale and SSQ Insurance joined forces. Prior to that, he was the Chairman of the Boards of Université Laval and of Investissement Québec.
He holds a Master's Degree in Economics from Queen's University and a Bachelor's Degree in Economics from Université Laval. In 2015, he was awarded the Institut d'administration publique de Québec's Hommage prize, and in 2016, he received Université Laval's Gloire de l'Escolle medal at the Prix Grands Diplômés ceremony. In 2020, he was awarded the Médaille de la Ville de Québec in the Business category for his commitment to the community, and in summer 2022, he was inducted into the Ordre national du Québec, the highest and most prestigious distinction awarded by the Government of Québec, as an Officer.
Appointment AS CHAIRMAN OF THE
BOARD
Committees
Governance and Ethics
Human resources