Investments
We invest strategically, for the long term. We focus on tangible, high quality assets. We build world-class investment platforms with partners who share our investment philosophy and deepen our local market knowledge.
true
A diversified portfolio
With more than half of our assets invested internationally, we can seize the best investment opportunities and capitalize on the growth of dynamic economies.
false
true
false
Overall portfolio
false
false
false
false
CAD 309.5 B
NET ASSETS
As at December 31, 2018
false
Responsible investment
As a long-term investor, we think environmental, social and governance matters should be front and centre in business practices. With a strong track record in responsible investment, we intend to play an influential role in the industry and demonstrate our commitment though concrete actions.
true
false
false
Stewardship Investing Report
Published in April 2018, this first report which sets out our vision and commitment to various matters related to stewardship investing.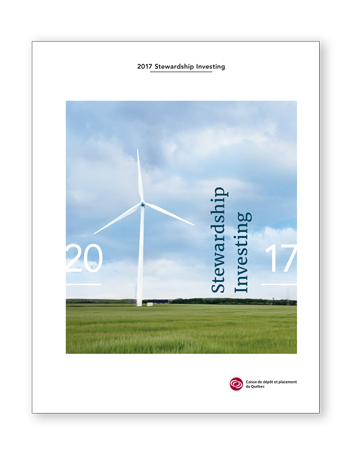 Our best risk management tool is the in-depth understanding of the assets and companies in which we invest. Risk is managed throughout the investment cycle and at the global portfolio level.