Investments
We invest strategically, for the long term. We focus on tangible, high quality assets. We build world-class investment platforms with partners who share our investment philosophy and deepen our local market knowledge.
true
A diversified portfolio
With more than half of our assets invested internationally, we can seize the best investment opportunities and capitalize on the growth of dynamic economies.
false
true
false
Overall portfolio
false
false
false
false
CAD 309.5 B
NET ASSETS
As at December 31, 2018
false
Stewardship investing
As a long-term global investor, we know that our performance will only be as sustainable as the world in which we invest. As such, we believe that environmental, social and governance (ESG) matters should not be seen as constraints. They are an opportunity to generate sustainable growth that benefits everyone.
true
false
false
2018 Stewardship Investing Report
Published in March 2019, this report sets out our approach, our priorities and our stewardship investing achievements in 2018.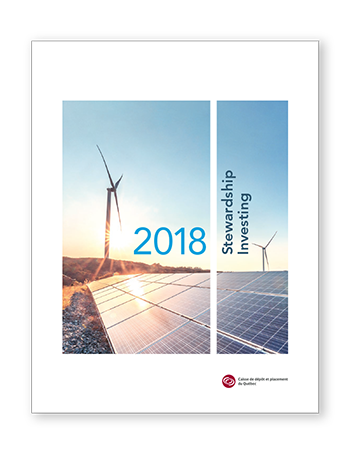 Our best risk management tool is the in-depth understanding of the assets and companies in which we invest. Risk is managed throughout the investment cycle and at the global portfolio level.