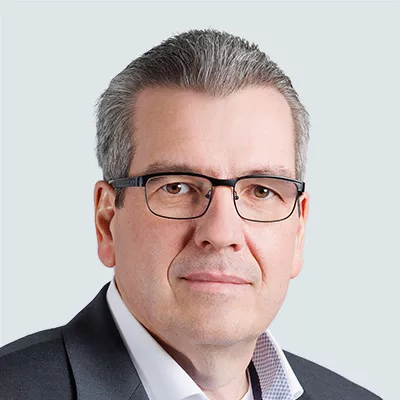 René Dufresne
President and Chief Executive Officer
Retraite Québec
René Dufresne is President and Chief Executive Officer of Retraite Québec, as well as a member of its Board of Directors. He is also a member of the Forum des dirigeants des grands organismes publics.
Before joining Retraite Québec in January 2022, he was Deputy Minister at the Ministère de l'Agriculture, des Pêcheries et de l'Alimentation from 2019 to 2021. He previously held the position of President and Chief Executive Officer of Société du Plan Nord from 2018 to 2019.
Mr. Dufresne has thirty years of experience in public service, having held various management positions, including Assistant Secretary, Global Compensation Policies and Quantitative Studies (2017–2018) and General Manager, Total Compensation, Secretary of the Conseil du trésor (2014–2017). Previously, he served as General Director, Business Development and Administration – Secrétariat au développement nordique (2012–2014) and as Director of Services and Programs – Secrétariat aux affaires autochtones (2008–2012) at the Ministère du Conseil exécutif. He also held the positions of Director of Hydroelectric Development and Regulation, Ministère des Ressources naturelles et de la Faune (2006–2008) and Director of Modelling and Economic Analyses, Ministère des Finances (2001–2006).
Mr. Dufresne has served on the Boards of Directors of Société du Plan Nord and Financière agricole du Québec.
He holds a Bachelor's in Actuarial Sciences and a Master's in Economics from Université Laval.
Appointment date