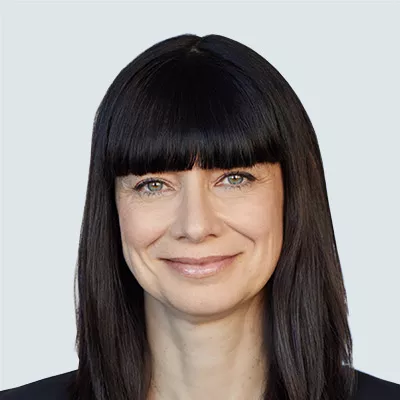 Ève Giard
Executive Vice-President, Talent and Performance
Ève Giard was appointed Executive Vice-President, Talent and Performance in February 2020. In this capacity, she oversees all functions related to human resources and development of the organization's culture, to support CDPQ in achieving its objectives. She also sits on the Executive Committee.
Ms. Giard has worked at CDPQ since 2005, most recently as Head of the Office of the President and Chief Executive Officer. She also held the position of Associate Vice-President and Assistant Corporate Secretary for the Board of Directors, formalizing CDPQ's operational frameworks, subsidiaries' legal administration, and Legal Affairs' strategic planning process. In addition to many other notable achievements, she made substantial contributions to the Board's work on the institution's governance. Before joining CDPQ, she spent four years with SSQ Financial Group as Corporate Secretary and Corporate Communications Director.
She is a lawyer and holds a master's degree in cooperative management and development from Université de Sherbrooke.
CONNECTIONS
Ms. Giard is Vice-Chairwoman of the Board of the Fondation du Musée d'art contemporain de Montréal (MAC) and was an honorary member of the institution's governance, ethics and compensation committee. Since 2022, she has been a member of the Table Ronde collective, which contributes to the growth of Québec cuisine. She has served on the boards of a number of other organizations, including the Fonds d'emprunt économique communautaire de Québec and the Société des communicateurs de Québec.