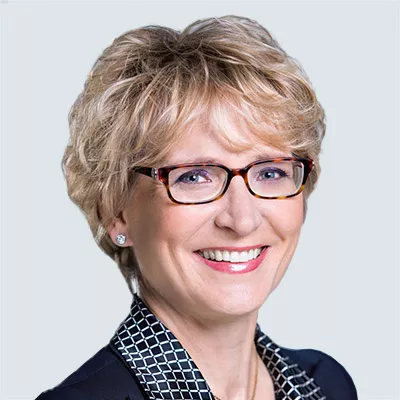 Maarika Paul
Executive Vice-President and Chief Financial and Operations Officer
Maarika Paul is Executive Vice-President and Chief Financial and Operations Officer. In addition to overseeing accounting, treasury and internal audit activities, she is responsible for valuation activities, monitoring financial performance and applying financial governance and taxation best practices. She also heads all CDPQ operations, including analytics, data management and the back office. Additionally, she oversees human resources, talent management, public affairs and information technology. She is a member of CDPQ's Executive Committee.
Ms. Paul is a Fellow Chartered Accountant (FCPA, FCA) and a Chartered Business Valuator (CBV) with more than 30 years of experience in financial management. She began her career at audit and tax services firm KPMG, where she worked for 10 years. She then worked at BCE from 1994 to 2011, where her responsibilities included performance evaluation of BCE subsidiaries, financial planning, mergers and acquisitions and investor relations. She was also Senior Vice-President, Corporate Communications and, subsequently, Senior Vice-President, Corporate Services.
She holds a Bachelor of Business Administration (Accounting) from McGill University.
Connections
Maarika Paul's contributions to the community are numerous. She is currently a member of McGill University's Board of Governors and Chair of its Audit and Risk Committee. She also serves on the FRDJ's fundraising campaign committee, the Board of the Accounting for Sustainability project (A4S) and is a Co-Chair of the capital campaign for La rue des Femmes. In 2021, she won the Aces of Finance competition in the Financial Executive of a Large Corporation category. In 2008, and again in 2015, she was named to Canada's Most Powerful Women: Top 100 list by the Women's Executive Network (WXN). In 2013, she received the Leadership Award from the Association of Québec Women in Finance.