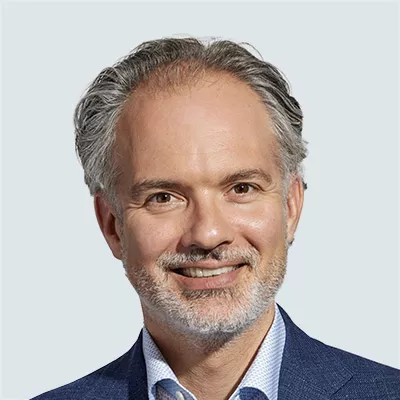 Martin Longchamps
Executive Vice-President and Head of Private Equity
Mr. Longchamps has been Executive Vice-President and Head of Private Equity since November 2022. In this role, he is responsible for CDPQ's international private equity portfolio, which targets companies in various sectors with partners around the world.
Mr. Longchamps manages his global teams from the Montréal office. He is a member of the Executive Committee, the Investment-Risk Committee and other investment committees.
Mr. Longchamps has extensive experience in investment that he acquired in the institutional and private sectors. Before returning to CDPQ—early in his career he was an analyst in the telecommunications sector at CDP Capital Communications, previously a CDPQ subsidiary—he most recently served as Managing Director, Head of Origination and Execution, Private Equity, at the Public Sector Pension Investment Board (PSP Investments), where he worked since 2018. He was responsible for identifying and executing co-investment opportunities with partner funds and creating value for the group's portfolio companies.
Prior to that, he was Vice-President, Corporate Development at Transcontinental, where he oversaw the organization's transformation into a North American leader in flexible packaging. He was also a Partner at EdgeStone Capital Partners, where he spent over seven years.
Mr. Longchamps holds a Master's in Business Administration from Harvard Business School and a Bachelor's in Commerce from McGill University, where he graduated on the Dean's Honour List.