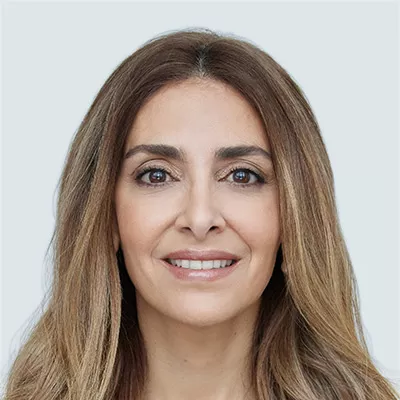 Rana Ghorayeb
President and Chief Executive Officer
Otéra Capital
Rana Ghorayeb has been President and Chief Executive Officer of Otéra Capital since 2019. She is responsible for developing Otéra Capital's strategic directions and overseeing all of the organization's activities. She is also a member of CDPQ's Executive Committee.
Ms. Ghorayeb joined CDPQ in 2012 as Senior Vice-President of its infrastructure team. Previously, she was President of Aquilae Capital, a real estate consulting firm. Earlier, she was Vice-President, Acquisitions at J.P. Morgan Asset Management in London, where she was responsible for real estate investments in several European countries. In addition, she was an Associate at TIAA (Teachers Insurance and Annuity Association of America-College Retirement Equities Fund, formerly TIAA-CREF), a U.S. insurance and investment fund company.
Ms. Ghorayeb holds a Master of Science in Finance from New York University, and a Master of Engineering in Construction Management and a Bachelor of Arts in Urban Planning, both from Concordia University. She is part of the Concordia University's Board of Governors and the Gina-Cody School Advisory Board.