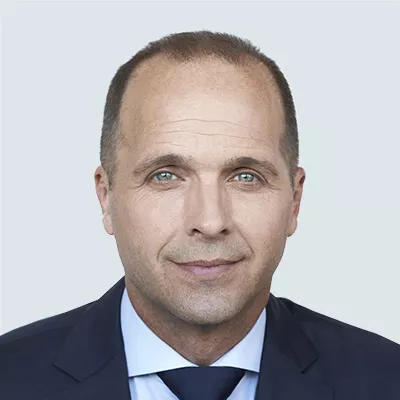 Vincent Delisle
Executive Vice-President
and Head of Liquid Markets
Vincent Delisle has been Executive Vice-President and Head of Liquid Markets since August 2020. In this role, he leads the teams responsible for the Equity Markets and Fixed Income portfolios. He also leads the Investment Funds and External Management teams, the Global Research team, as well as the Quantitative Strategies and Data Science team. His mandate includes developing successful investment strategies for CDPQ and ensuring their execution by optimizing the risk-return relationship for the portfolios under his responsibility. He sits on the Executive and Investment Risk Committees.
Mr. Delisle has 25 years of experience in asset allocation strategy, global equity markets and portfolio management. Before joining CDPQ, he was Co Chief Investment Officer at Hexavest for two years.
From 2004 to 2018, he worked at Scotia Bank, where he served as Director of Equity Research, Québec and Managing Director, Portfolio and Quantitative Strategy in the Capital Markets division. In these roles, he was the bank's chief strategist, and his investment recommendations were followed by thousands of brokers who advised individuals and by Scotia Bank's institutional clients around the world.
From 1997 to 2004, he was a Portfolio Strategist at Desjardins Securities. He began his career trading stocks and bonds at investment firm Eterna Trust. He holds a Bachelor's Degree in Finance from Université Laval and is a CFA Charterholder.
Connections
For each of the six years from 2013 to 2018, in recognition by his peers for the quality of his work, Mr. Delisle was ranked #1 Analyst in Portfolio Strategy in the prestigious Greenwich Associates rankings and for three years in Brendan Woods International rankings. A skilled communicator, he has given numerous media interviews on topics related to equity markets.