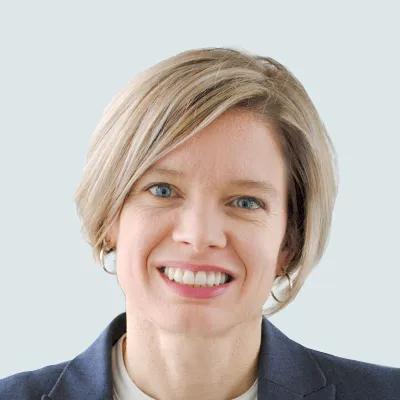 Marie-Noël Ouellet
Managing Director, Infrastructure Financing
CDPQ Fixed Income Inc.
Leadership
Marie-Noël Ouellet is responsible for leading the global financing strategy in the infrastructure and energy sectors at CDPQ, which includes investment strategy, portfolio construction, negotiation and transaction structuring, as well as risk management. Under her leadership, the Infrastructure Financing team offers senior and junior debt financing to varied sectors, most notably in the transportation, renewable power and telecommunications sub-sectors. She is also a member of the Infrastructure sector Debt and Equity Investment Committees.
Ms. Ouellet has close to 20 years of financing experience. She joined CDPQ in 2006 as Senior Analyst, Corporate Debt, and led the execution of public and private company financing transactions in various industries. Since joining CDPQ, she has been appointed to various roles with increasing responsibility. Her experience includes working on some of Canada's first public-private partnerships and renewable energy project financings. Prior to this, she worked for the Bank of Montreal as Relationship Manager.
Ms. Ouellet holds a Bachelor's and a Master's in Finance from Université de Sherbrooke.