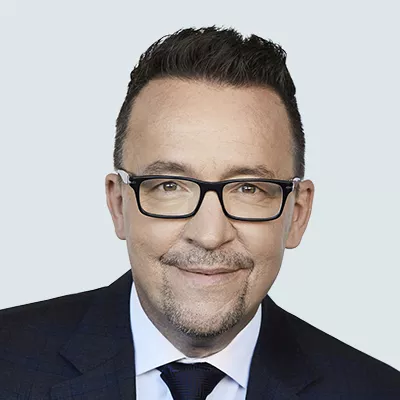 Mario Therrien
Head of Investment Funds and External Management
Leadership
Mario Therrien leads CDPQ's investment funds activities. The teams he oversees invest in private investment funds and credit in private markets, as well as in venture capital in Québec and internationally. They are also responsible for external management in equity markets, as well as developing and managing strategic and institutional relationships. His mandate consists of adding value by building portfolios with the best external managers, while improving in-house management through the sharing of knowledge and expertise. He sits on the Investment-Risk Committee.
Prior to this role, Mr. Therrien was Senior Managing Director and Head of Strategic Partnerships, Developed Markets. He joined CDPQ in 1993 as an Analyst before taking on the role of Portfolio Manager in the group responsible for absolute return activities. Subsequently, he was mandated to develop external management activities in liquid-asset classes.
He holds a Bachelor's degree in Economics and a Master's degree in Finance from Université de Sherbrooke. He has also completed the Canadian Securities Course given by the Canadian Securities Institute, and is a CFA charter holder.
CONNECTIONS
Mr. Therrien is a member of the Montreal CFA Society and Chairman of the Standards Board for Alternative Investments (SBAI). The SBAI consists of investors and managers who act as custodians of the best practice standards for the hedge fund industry, pursuant to the recommendations published by the Hedge Fund Working Group in 2008.