Constructive partnerships
CDPQ and Vertical Bridge: a relationship based on trust and targetted towards accelerating growth
Since acquiring a 30% interest in US company Vertical Bridge in April 2019, CDPQ has supported the growth ambitions of this wireless infrastructure industry leader, a strategic choice that has benefited millions of Americans who have been working from home this past year.
The thesis around the importance of wireless telecommunications — and their critical role for communities — is what led CDPQ's Infrastructure team to turn to this sector with its first investment in Vertical Bridge two years ago.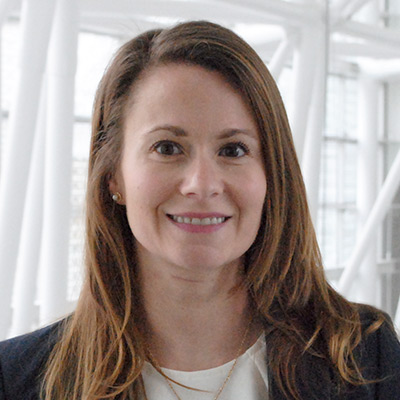 "At the time, we were interested in telecommunications and — more specifically — telecommunication towers, as we were aiming to further diversify our portfolio," said Eve Bernèche, Senior Director, Infrastructure at CDPQ. "We were looking for the right opportunity. When the chance to invest in Vertical Bridge arose, it was a rare opportunity to gain exposure to the largest private telecommunication tower operator in the United States, an exceptionally high-quality company that is well managed and respected in the market, particularly by US telecom giants such as AT&T, T Mobile, Verizon and Dish. We had also built a collaborative relationship with Digital Bridge (now Digital Colony), Vertical Bridge's founding shareholder and felt confident we would be a good fit for the management team in place."
Founded in 2014 and based in Boca Raton, Florida, Vertical Bridge is the largest private owner and manager of communication infrastructure in the United States, an industry dominated by three publicly listed giants. The company currently has more than 307,000 owned and master leased sites across all 50 US states, including wireless and broadcast towers, rooftops, land parcels, and billboards.
In 2020 alone, Vertical Bridge added over 1,000 towers to its portfolio of owned sites.
Alex Gellman

"We completed three times as many mergers and acquisitions as usual, primarily because CDPQ was there to ensure that we had the capital to grow, and we could count on its expertise," said Alex Gellman, Chief Executive Officer and Co-Founder of Vertical Bridge.
These new sites include broadcast towers in 33 US states acquired from Cumulus Media (NASDAQ: CMLS) in October 2020. Boasting an impressive portfolio of iHeartMedia towers, the largest radio broadcaster in the United States, Vertical Bridge was in a privileged position to consolidate this market.
Shortly afterwards, the company completed another major transaction with CDPQ's support, merging with Eco-Site, a leading builder in the wireless communication industry. Combining the activities of both companies increased the number of sites owned and master-leased by Vertical Bridge by more than 20,000, with Eco-Site's locations including high-quality broadband towers that have been recently constructed. "The merged entity is now extremely well positioned to continue to capitalize on the growth of the highly attractive build-to-suit market segment," added Gellman.
Keys to success
Having CDPQ as an anchor shareholder has afforded us the scale and permanent capital we needed to act quickly and be flexible when the right opportunities arose.
"2020 was a record year for us, as we grew our portfolio by thousands of sites. Many of our accomplishments were facilitated by CDPQ's patient capital. Having CDPQ as an anchor shareholder has afforded us the scale and permanent capital we needed to act quickly and be flexible when the right opportunities arose and retain our positioning as a first-class partner by the companies we enter into discussion with," said Mr. Gellman.
Last December, Eve Bernèche was appointed to Vertical Bridge's Board of Directors — joining Renaud Faucher, Managing Director, Infrastructure at CDPQ, who has been a Board member since 2019.
For Olivier Renault, Managing Director, Infrastructure, North America, business culture is also one of the success factors of this partnership. "Vertical Bridge is a professional organization, with environmental, social and governance (ESG) values that are in line with ours and a human approach. Engaging constructively around potential decisions and sharing critical information makes all the difference in building a relationship of trust with a portfolio company."
"This is a great achievement for our depositors, and we are proud of what we have accomplished to date," added Emmanuel Jaclot, Executive Vice-President and Head of Infrastructure at CDPQ. "It shows that our portfolio diversification strategy is paying off and that we are generating significant added value as a responsible investor who is committed to continually supporting the growth of its portfolio companies."
One thing is certain: the Vertical Bridge team does not plan to rest on its laurels after this highly successful year — and they are currently working on other acquisition projects while continuing to pursue organic growth. "We plan to be there to support them," concluded Mr. Jaclot.
A pioneer in carbon neutrality
On the environmental front, Bernard Borghei, Co-Founder and Executive Vice President of Operations at Vertical Bridge, explained that the company was the first tower operator in the world to become carbon neutral certified in June 2020, in accordance with the CarbonNeutral Protocol, the leading global framework for carbon neutrality.
To achieve this, the company undertook a rigorous assessment of its carbon footprint, including energy consumed by offices, operation and construction of towers and business travel. The company is also supporting four projects in North America to offset its unavoidable carbon emissions, including one in British Columbia.