3 factors that have made Student Transportation the third-largest school transportation player in North America
A passion for school transportation
Every day, 1.5 million children in Canada and the U.S. ride a Student Transportation bus to school. The North American industry is dominated by three main players, and features a host of small local operators.
What sets STA apart is that it has been specialized in school transportation ever since the company was founded in 1997, whereas other companies operate in many market segments.
"By focusing mainly on the school transportation segment, STA has an important competitive advantage, since most of its energy has been directed toward transporting children," explains Frédéric Lesage, Managing Director, Infrastructure at CDPQ. "This was one of the reasons why we saw a strong potential for value creation when we made our first investment in the company 18 years ago."
Trusted relationships for strategic growth
Over the years, CDPQ has developed a close working relationship with the STA team, supporting it through various stages in its growth. This includes taking the company private in 2018, the numerous acquisitions that followed and, most recently, the development of a new strategic plan.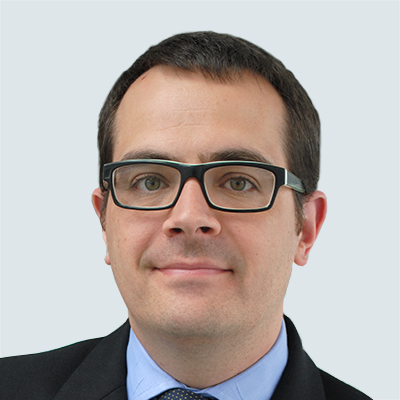 "We have the same vision in terms of value creation and the company's growth potential. It was one of the first companies in our Infrastructure portfolio in which we played an active management role. We are proud of what we have accomplished over the years," adds Olivier Renault, Managing Director, Infrastructure, North America at CDPQ.
"Our relationship has grown stronger over time," continues Patrick Vaughan, Chief Executive Officer of STA. "This support is a valuable asset. In addition to the additional investments, we benefit from CDPQ's expertise and its extensive network of partners. We share the same values, both in our management philosophy and our desire to reduce our environmental footprint, and this has supported our efforts to electrify our fleet," he said.
A sustainable entrepreneurial vision and a closeness to the community
From the outset, CDPQ liked STA's long-term entrepreneurial vision. Over the years, the company has experienced considerable organic growth through strong relationships with its stakeholders. "STA has managed to grow by working hard, winning new transportation contracts one by one and acquiring small businesses in a targeted way, while nurturing its commitment to local communities," says Olivier Renault.
At the core of this strategy is STA's strong environmental conviction and the continuous improvements it makes to its fleet.
STA's team is convinced that the company's future lies in sustainable mobility, and it has set specific targets for fleet electrification. "Outpacing the efforts of our two largest competitors, we are aiming to electrify 50% of new buses that will enter into service by 2026. That doesn't include some 3,000 vehicles fuelled by propane that are already in service and whose carbon content, which is lower than conventional gas and diesel, provides benefits in terms of greenhouse gas (GHG) emissions," explains Patrick Vaughan.
To achieve its objectives, in 2021, STA placed a conditional order for 1,000 electric buses with Lion Electric, a Québec manufacturer of zero-emission heavy vehicles. The order is subject to the company obtaining a government subsidy. This new business relationship grew out of networking arranged by CDPQ. "If the order for 1,000 Lion buses is confirmed, STA will become the largest operator of zero-emission school buses in North America," said Isabelle Adjahi, Vice President, Investor Relations and Sustainable Development at Lion Electric. "It's quite big deal."
Vehicle deliveries are expected to begin in 2023 and continue through to 2026. These electric buses will replace the existing diesel vehicles in STA's Canadian fleet, and will also contribute to the decarbonization objectives of the CDPQ portfolio. It is estimated that nearly 23,000 tonnes of greenhouse gases per year will be eliminated.