Druva: A bold, innovative history
Data security has become vital for organizations the world over as cyberattacks increasingly seek easy targets and large ransom payments. During the pandemic, this has been particularly true with the shift to telecommuting, surge in mobility and the increasing amount of data being created and stored across data centres, the cloud and devices. In addition to cybersecurity concerns, the regulatory framework has been changing alongside the accelerated deployment of SaaS applications. This has hastened the demand for data protection solutions, a total addressable market of approximately USD14 billion.
Today, thousands of companies around the world, including SMEs, large businesses and more than 60 of the Fortune 500 use Druva's services. Powered by Amazon Web Services, the Druva platform provides centralized data resilience via a single platform spanning multiple geographies and clouds. Offered as a subscription, it differs from traditional solutions through its ability to bring the simplicity, scalability, and security of the public cloud to enterprise data protection.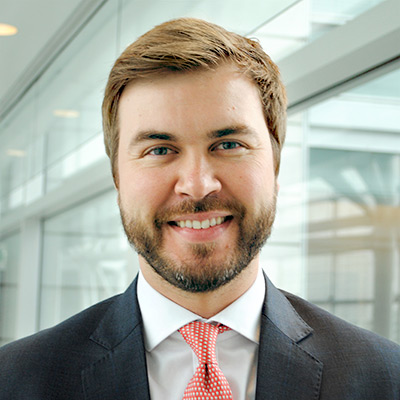 "The platform gives users a sense of control," said Dovaldas Buzinskas, Senior Director, Private Equity at CDPQ, who led the organization's 2021 investment in the company, in collaboration with his Technology team colleagues, and now sits on Druva's Board of Directors. "Since there's no expiry date for data recovery in the event of a loss, theft or attack, Druva customers can easily go back to a given point in time to recover compromised data, regardless of its location," he added.
Growing market share during the
pandemic

In a rapidly changing market, Druva is well positioned to capitalize on the proliferation of cloud-based computing over the last several years. While its competitors are only now shifting from models that rely on hardware and perpetual software licences, Druva developed the industry's first SaaS platform for data protection in 2014 and is ready to meet the needs of today's modernizing enterprises.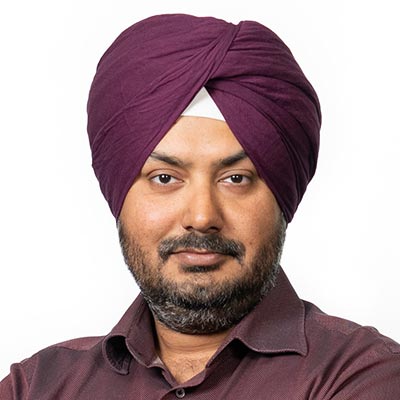 "Our unique approach to data resiliency, based completely in the cloud, enables us to solve problems with greater cost efficiency, security and simplicity," explains Jaspreet Singh, Druva Founder and CEO. "Providing a true cloud experience differentiates us in an increasingly crowded marketplace and has helped us become a strategic partner for enterprises navigating their cloud journey."
The pandemic has been an opportunity for the company to build on its technical advantage, value proposition and client approach. As a result, Druva's share of the data protection market has increased significantly, with more than one third of its customers now protecting multiple workloads using the Druva Data Resiliency Cloud, while daily backup activity has surged by more than sixty percent over the twelve months ending in March 2022.
Strongly aligned interests
Druva and CDPQ forged their business relationship in early 2021. Druva wanted a partner with established credibility, a long-term vision and ability to reinvest over time to support its growth plan. CDPQ was searching for a promising company to make its first direct investment in technology outside of Québec as lead investor. The stars aligned.
"What drew us to work with CDPQ was the strength of the team's convictions."
"What drew us to work with CDPQ was the strength of the team's convictions," Jaspreet said. "We think that investors should believe in both industry trends and the mission of the company itself. Strong partnerships are built over time, and mutual respect and industry vision provide an excellent foundation."
He believes entrepreneurs are defined by their ability to identify trends early on, their foresight to act on them and their appetite for taking risks. The risks are calculated, no doubt, but necessary to stay at the forefront in the industry. In concrete terms, this means fostering an innovative culture at every level and adopting an aggressive, bold and ambitious mentality.
"It's OK if most of the risks you take end up failing, because the few that succeed will actually define the company's future."
"The market will never tell you what to do by showing you all of its cards. That's why you need to constantly push the boundaries. It's OK if most of the risks you take end up failing, because the few that succeed will actually define the company's future. And along this journey, it's critical to have investing partners that can see the wider picture and are comfortable facing uncertainty at moments" he said.
Growth drivers
Founded in 2008 in India, Druva is based in California. The company moved its operations there in 2012 to gain better access to critical markets and talent, which proved instrumental in its progress.
In recent years, Druva has undergone massive international expansion, opening new offices in Asia and Europe to focus on executing its growth plan: expanding its platform's reach through technological development and industry-first innovations.
Every growing business depends on capital, but Jaspreet insists it needs to be the right kind. He believes that there are several advantages to working with institutional investors, with their maturity and market knowledge, they provide an informed perspective on the company's positioning, capital structure and risk assessment.
"Global investment groups like CDPQ add value through their network's strength and ability to open doors."
Dovaldas believes that, in addition to providing financial security, global investment groups like CDPQ add value through their network's strength and ability to open doors. "Our portfolio has direct holdings in some 1,000 companies, which can bring in many potential customers and opportunities for Druva," he says.
Since being a private equity investor is in its DNA, CDPQ supports companies through the various stages of development, whether by advising them on growth opportunities or sharing best practices on current issues, such as ESG matters.
One thing is certain, Druva has all the assets it needs to continue growing in the years to come: a solid investor base, advantageous positioning in a booming market and a skilled team with high governance standards.