Meet Solmax, a champion of the new Québec economy
Charles Emond was joined by Pierre Bruneau from TVA Nouvelles on a visit to Varennes to tour the facilities of this leader in geosynthetics and meet with Jean-Louis Vangeluwe, the company's President and CEO.
They saw firsthand how Solmax is at the forefront of sustainable engineering solutions and how, with its cutting-edge technology, the company is helping decarbonize the construction industry. CDPQ also chose to invest in this innovative company firmly rooted in the real economy because it is perfectly aligned with the objectives of CDPQ's climate strategy.
Solmax has been in the portfolio since 2017 and demonstrates CDPQ's tangible impact in the growth of local companies. In addition to financial support, its teams play an active role in post-investment management—a central aspect of CDPQ's approach based on constructive capital.
Thanks to sustained support in key stages of its growth, Solmax was able to complete major acquisitions enabling it to become the world's largest manufacturer of geosynthetic membranes.
"Since CDPQ's initial investment, Solmax has expanded dramatically, growing tenfold in four years. In

2021, their active involvement in providing financing and guidance enabled us to acquire a major Dutch company and strengthen our position as a global leader in the civil and environmental infrastructure industry."

Jean-Louis Vangeluwe
President and Chief Executive Officer of Solmax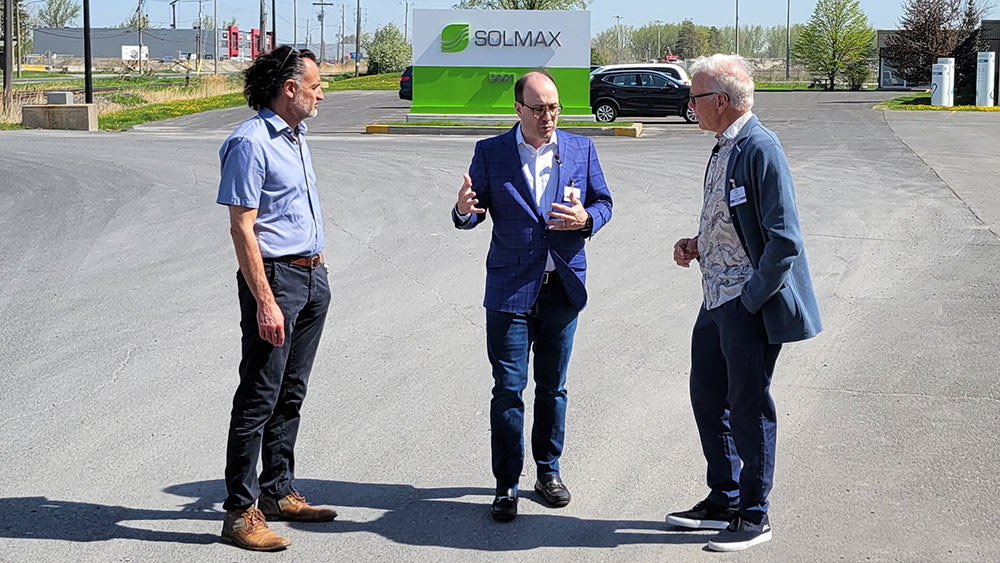 Solmax at a glance
Created in 1981, Solmax has factories in North America, Europe, Asia and the Middle East, and its products are sold in over 60

countries
Since CDPQ's initial investment in

2017 and another investment in

2021, the company has experienced rapid expansion through a combination of organic growth and

acquisitions
2021: Acquisition of TenCate Geosynthetics, the biggest player in civil engineering geosynthetics
2017: Acquisition of its main competitor—GSE Environmental—a transaction singled out by the M&A Club, which recognizes excellence in mergers and acquisitions in

Québec
Geosynthetics, which replace traditional construction materials, allow reducing the carbon footprint by

35% and project costs by

15%