Investing in
Fundamental Values
The world changes. Markets fluctuate. Uncertainty persists. More than ever, we need to be ready. Focused on our strategy to produce sustainable returns for our clients.
Download the 2017 Annual Report
true
Net assets
as at December 31, 2017
2017 highlights
10.2%
Five-year annualized return
Net investment results over five years
Net investment results in
2017
AAA
Highest credit ratings reaffirmed
The DBRS, Standard & Poor's and Moody's ratings agencies have reaffirmed the credit ratings of la Caisse and CDP Financial with a stable outlook.
Caisse net assets from 2012 to 2017
(in billions of dollars)
true
We focus on quality
assets in

all

classes

Equities

Net assets as at December 31, 2017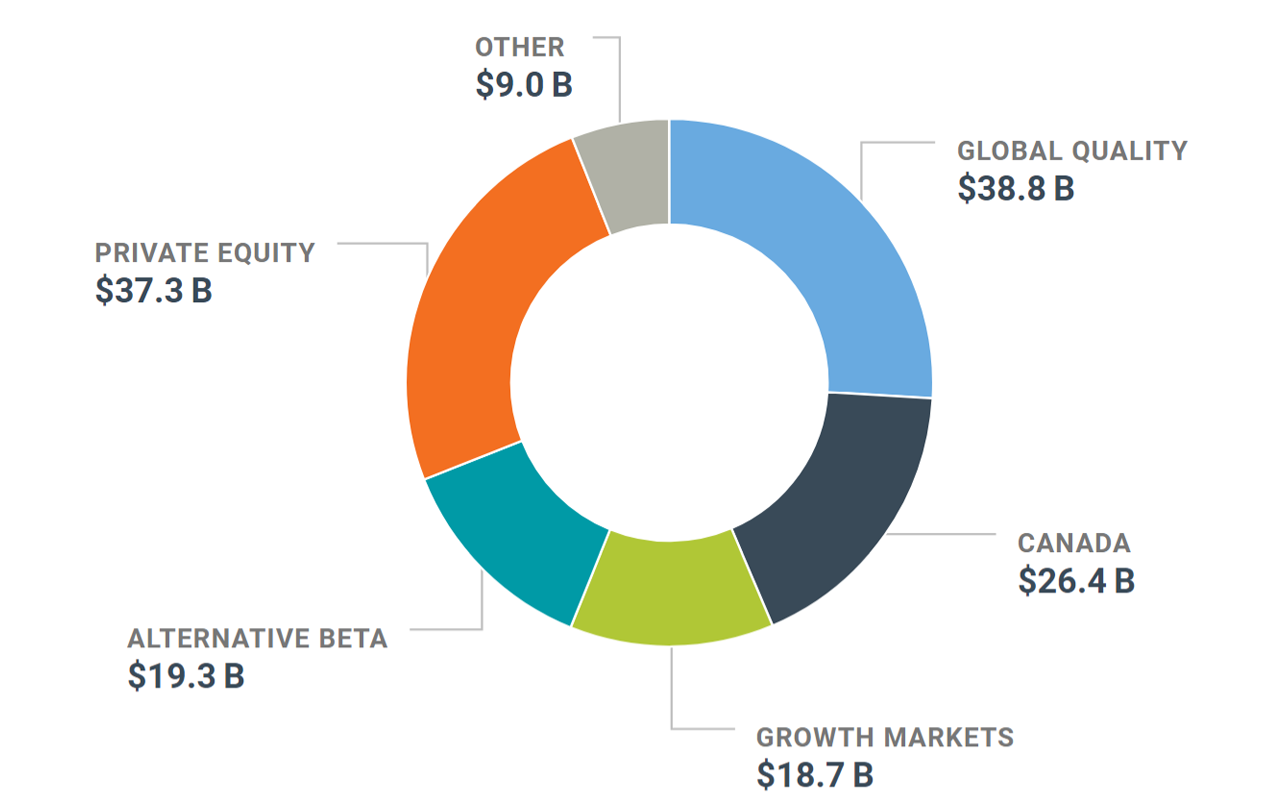 Fixed Income
Net assets as at December 31, 2017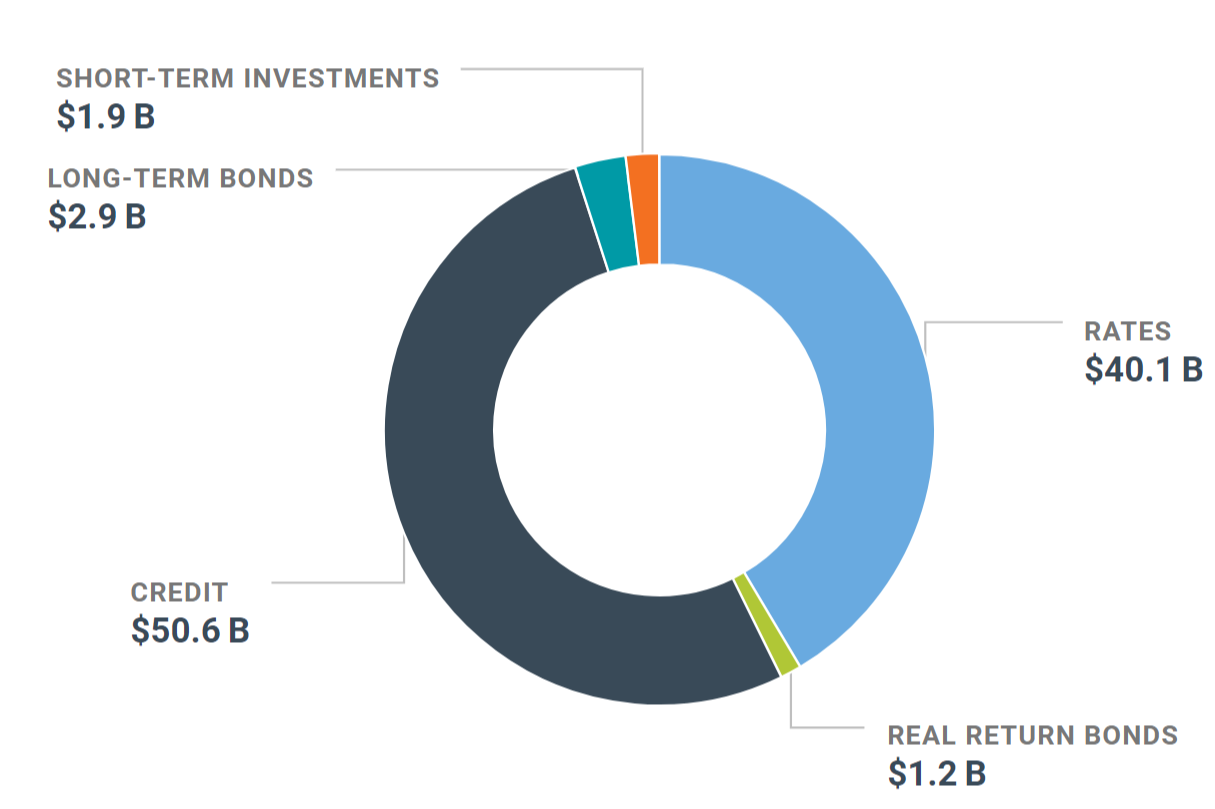 Real Assets
Net assets as at December 31, 2017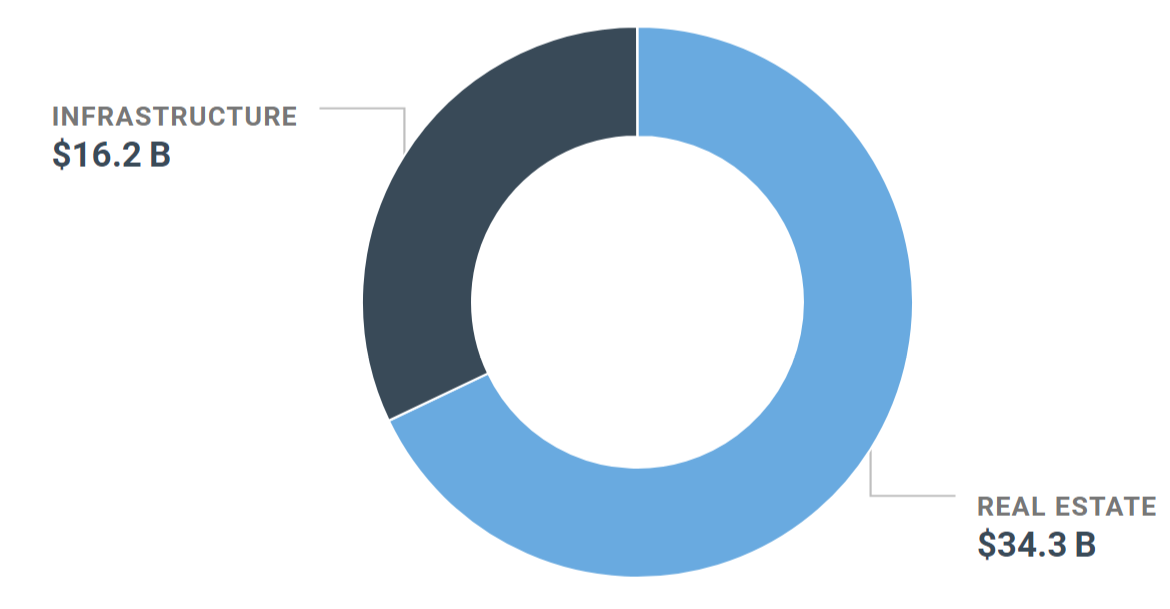 Geographic exposure
Geographic exposure
of the overall portfolio
as at December 31, 2017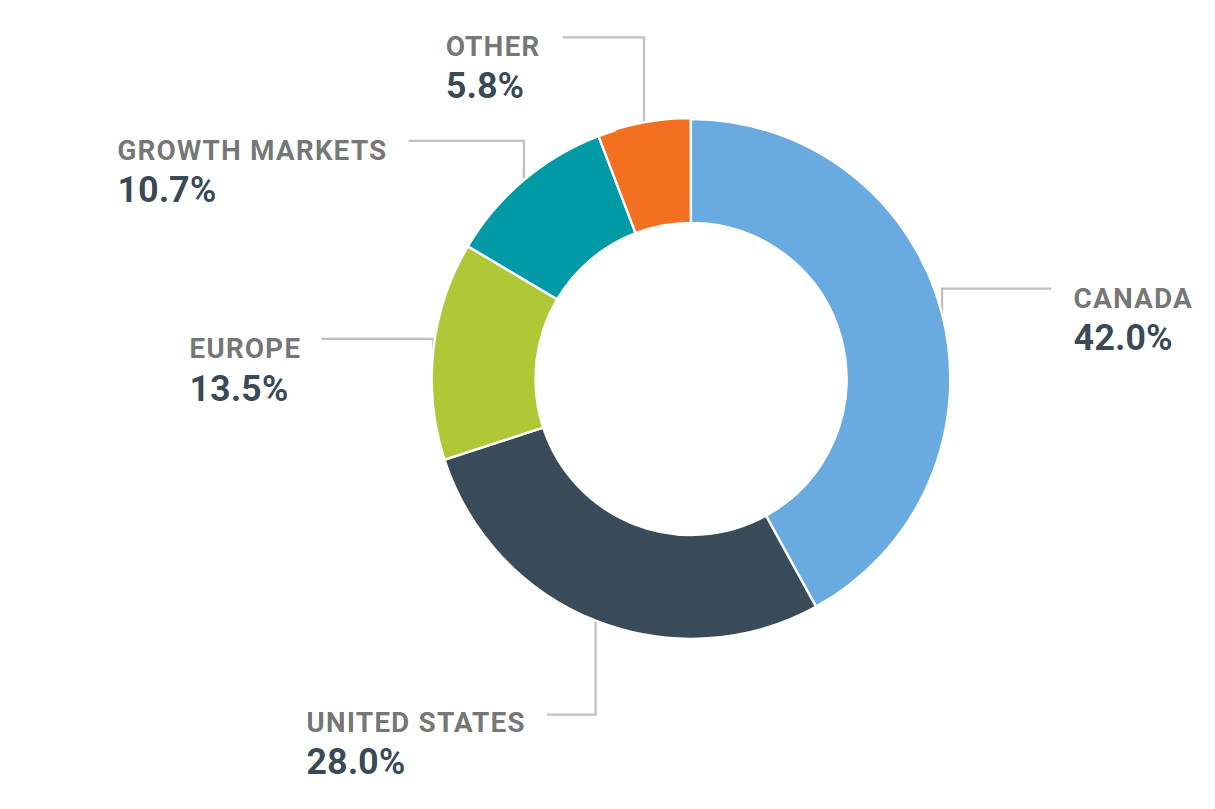 false
Caisse exposure to global markets, up $109 billion since the end of 2012
true
Some of our 2017 achievements
true
GECAS
Partnership with GE Capital Aviation Services to create a US$2 billion global aircraft financing platform.
DATAMARS
Investment in this global leader in animal and textile tracking that is benefiting from growing demand for food traceability.
FIVES
Participation to support the growth of Fives, an industrial engineering firm based in France.
PIRAMAL
Strategic partnership between Ivanhoé Cambridge and Piramal Enterprises to invest in residential construction in India.
SEBIA
Acquisition of a significant minority stake in this international medical diagnosis firm based in France.
MONOGRAM RESIDENTIAL TRUST
A $1.6-billion investment with several partners including Greystar, to privatize this real estate investment trust which manages more than 12,000 residential units in the United States.
SUEZ WATER TECHNOLOGIES & SOLUTIONS
A US$800-million investment for a 30% stake in this global water treatment solutions leader.
USI HOLDINGS
A joint acquisition with KKR of this leading insurance broker in the United States.
We actively engage with
Québec's private sector,
as it is a powerful engine of economic growth
750+
Number of la Caisse's partners – including more than 650 SMEs
The three pillars of our strategy
Growth and globalization
We finance and support Québec companies of all sizes in their growth an expansion projects, in Québec and internationally, particularly through our global network.
Impactful projects
We undertake impactful projects, particularly in real estate and infrastructure, which, in addition to producing good returns, also generate concrete benefits for the Québec economy.
Innovation and the next generation
We put a special emphasis on innovation and the next generation, developing ecosystems to work with SMEs that will succeed in the new economy and promote the vitality of entrepreneurship.
Some of our 2017 achievements
true
COUCHE-TARD
$650 million to enable the purchase of the majority of Metro's shares in Couche-Tard.
BORALEX
A $390-million financing to support the growth of this leader in renewable energy.
MINE CHAMPION
A $135-million investment to restart the Bloom Lake Iron Ore Mine in the Fermont region.
SNC-LAVALIN
A $1.9-billion investment to acquire WS Atkins, a U.K. company with 18,000 employees in the U.S., Middle East and Asia.
LIGHTSPEED
$170 million to support innovation at this provider of cloud-based point-of-sale software for independent retailers and restaurants.
MAISON MANUVIE
$220 million in partnership with Manuvie to build this class-AAA building, inaugurated in 2017 in downtown Montréal.
eSTRUXTURE
$80 million alongside Canderel to foster the creation of a new platform of cloud data storage centres.
LA CAPITALE
$150 million to support the growth and development of this important insurance mutual.
Behind our clients are quebecers
Our sustained returns and
added value

generated by our active management meet the needs of our depositors and benefit all Quebecers
Our principal depositors
40
Depositors
entrust their funds to la Caisse
They are primarily retirement funds and insurance plans.
Together they distribute benefits to more than
2 million Quebecers
For our eight main clients, we generated returns that vary between
8.7% and 11.5%
OVER 5 YEARS
Our principal depositors
true
REM: An impactful project for Québec
Réseau express métropolitain
In 2017, we achieved several key milestones in this innovative project that will generate significant economic benefits for Québec:
$4

B in Québec content
34,000

jobs created during construction
$2

B salaries paid
1,000 permanent jobs created
The REM will also foster a centre of expertise in the greater metropolitan area related to the operation and maintenance of automated electric transit infrastructure.
true
All annual reports
For details of our returns, assets and investment activities, consult our annual reports.
View all annual reports
true