Réseau express métropolitain
Réseau express métropolitain
Propelling the REM, shaping the future.
A structuring transportation network
The Réseau express métropolitain (REM) is Québec's biggest public transit project in fifty years.
With its 67-km route and 26 stations, the light rail network will serve Greater Montréal. It will contribute to the region's development and generate long-term returns for Quebecers.
First branch to be commissioned soon
The South Shore branch, which will connect the stations in Brossard to Central Station in downtown Montréal, will be the first to be commissioned.
The REM will ultimately connect downtown, the South Shore, the West Island, the North Shore and the airport.
100%
Electric and
automated
18 minutes
Between the South Shore
and downtown Montréal
3.5 minutes
Between departures
during rush hour
When you take the REM, you help pay for your retirement.
This major public transportation project will generate positive benefits for thousands of users, for the city and for Québec as a whole.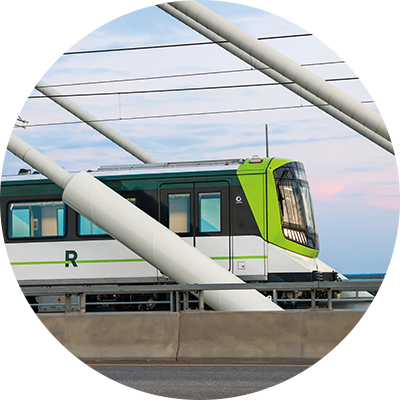 Transportation
Ease of travel
New connections and service areas
Increased use of public transit
Decrease in the social cost of motor vehicle use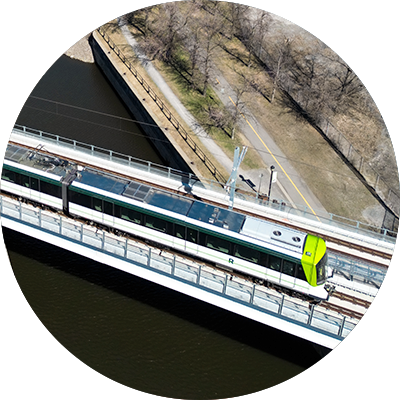 Environment
GHG reduction
Decrease in the number of motor vehicles on roads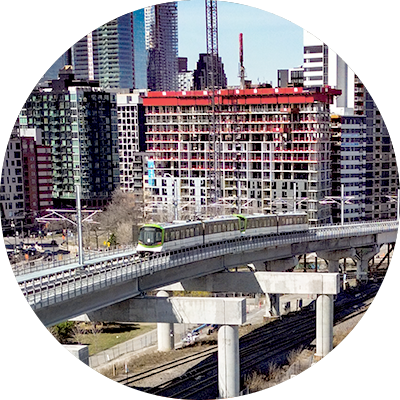 Economy
Thousands of jobs created
Support for the development of electric transportation
Catalyst for economic and real estate development, with billions of dollars already invested
Behind the scenes at the REM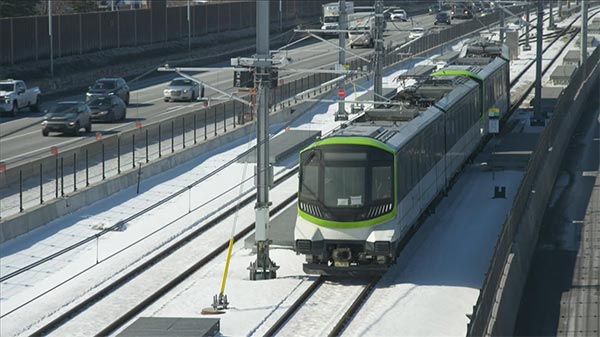 Découverte
Join the Découverte team's visit to the REM's impressive construction sites in this two-episode report (in French only).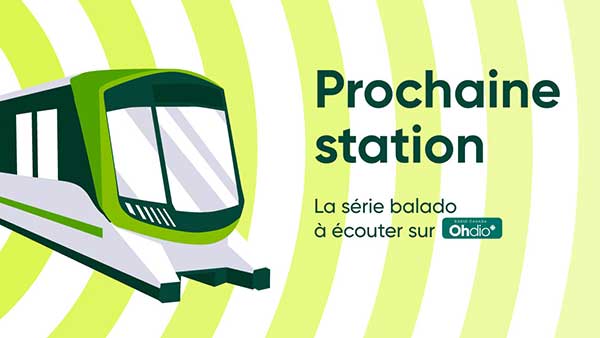 Prochaine station
Listen to the podcast series on OHdio (in French only), which takes listeners behind the scenes of the REM by chatting with the specialists who worked on the project.