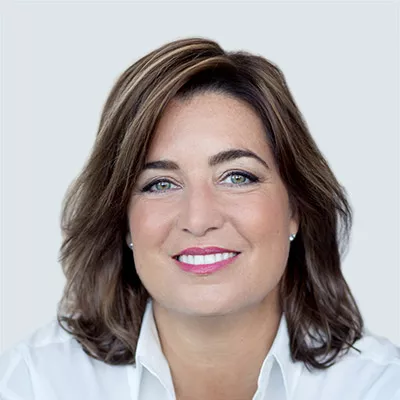 Kim Thomassin
Executive Vice-President and Head of Québec
As Executive Vice-President and Head of Québec, Kim Thomassin leads CDPQ's investment strategy in Québec and financing and support activities for medium and large companies in the province. She also oversees the Québec investment and operating partner teams. She sits on the Executive Committee and on the Investment-Risk Committee.
Prior to her current position, Ms. Thomassin held the role of Executive Vice-President and Head of Investments in Québec and Stewardship Investing, and prior to that, she served as Executive Vice-President, Legal Affairs and Secretariat. In these roles, she oversaw the Stewardship Investing team, which is responsible for factoring ESG criteria into CDPQ's investment activities and deploying its investment strategy to address climate change.
Before joining CDPQ in 2017, Ms. Thomassin was National Client Leader and Managing Partner for the Québec Region at McCarthy Tétrault. As a member of the Leadership Team, she contributed to the firm's regional and national management while strengthening its national presence. In her 17 years at the firm, she held various important positions and specialized in project finance and acquisition transactions in the energy and infrastructure sectors. She has been involved in several transactions related to large-scale Canadian and international projects. She has also represented public institutions and developers in connection with public-private partnerships.
Ms. Thomassin received a B.C.L./LL.B. from Université Laval and a minor in psychology at McGill University. She also studied at the University of Western Ontario's Faculty of Law. Ms. Thomassin is a member of the Québec Bar.
connections
Kim Thomassin sits on the Board of Directors of Alstom and is also Campaign Cabinet Co-president of The Montreal Children's Hospital Foundation and Centraide Québec. She is also Honorary Co‑chair of the Old Brewey Mission fundraising campaign and the benefit evening for the Orchestre symphonique de Québec. She has also been Honorary Co‑chair of the Fondation de l'Hôpital Maisonneuve-Rosemont and the Lise Watier Foundation.