Equity, diversity and inclusion
As an investor, we strongly believe that a corporate culture based on equity, diversity and inclusion is paramount to building stronger communities and achieving our business objectives.
This is why we work to promote this belief—both externally and internally—as well as to offer an inclusive work environment and equal employment opportunities to all.
43%
Representation of women on our Board of Directors
31%
Share of women on our Executive Committee
22%
Share of women in investment positions at CDPQ
23%
Share of our employees in Québec who identify as a member of one of the following groups: visible minority, ethnic minority or Indigenous peoples
Focusing on equity, diversity and inclusion at all levels
We all have an interest in building diverse and inclusive teams, as well as in setting clear targets to achieve this. Diversity is a growth driver for companies. It promotes:
Broader perspectives on business opportunities
Higher quality decisions and greater employee commitment
Better risk overview
And much more
Our objective
Our objective is to establish a diverse and inclusive culture, as well as to exercise leadership in the financial industry. As such, we deploy and support numerous initiatives to increase diversity and encourage our partners and portfolio companies to do the same.
The three pillars of our commitment
1. Foster diversity and inclusion within our
teams
We seek to attract, retain and develop women, members of minority groups and persons with disabilities to work in our teams.
We adopt measures to create an inclusive work environment and expand the scope of our action.
In real terms, this means:
Promoting our professions and maintaining an active approach to

recruiting
Periodically analyzing our workforce and setting measurable targets to ensure that diversity is fairly represented at all levels of the

organization
Regularly reviewing our recruiting and talent management practices and

tools
EDGE Assess Certification

We obtained this gender diversity certification in May 2020. It involves measuring our actions, setting targets for gender balance at all levels of the organization and clarifying the criteria on career advancement.
---
2. Exercise strong leadership among our portfolio companies and external managers
We encourage companies to adopt a 30% target for women on their Boards, in line with our support for the 30% Club.
We favour a diversity of experiences and skill sets within the management teams and Boards of Directors, and invite companies to include more women and members of minority groups in their ranks.
We take two approaches to sharing our positions and expectations:
Direct dialogue with the relevant companies especially in the event of an issue related to these matters

Our vote as a shareholder during annual general meeting
We have set new targets for our portfolio companies to achieve 30% women:
On their Boards of Directors by 2022

In positions representing CDPQ on Boards of Directors, by 2023
---
3. Promote diversity throughout the industry
We work with other global institutional investors to advance equity, diversity and inclusion in all sectors of finance and investing.
This allows us to:
Broaden the scope of our

actions
Convince a greater number of investors to adopt this

priority
Our key diversity and inclusion initiatives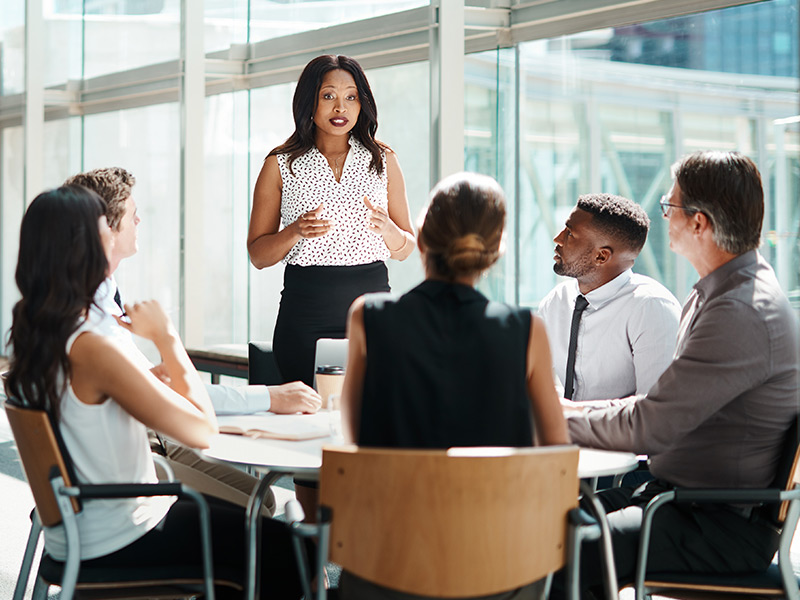 Equity 253
This $250-million investment fund, which will be deployed over four years, aims to support Québec and Canadian companies that leverage diversity and inclusion as performance drivers.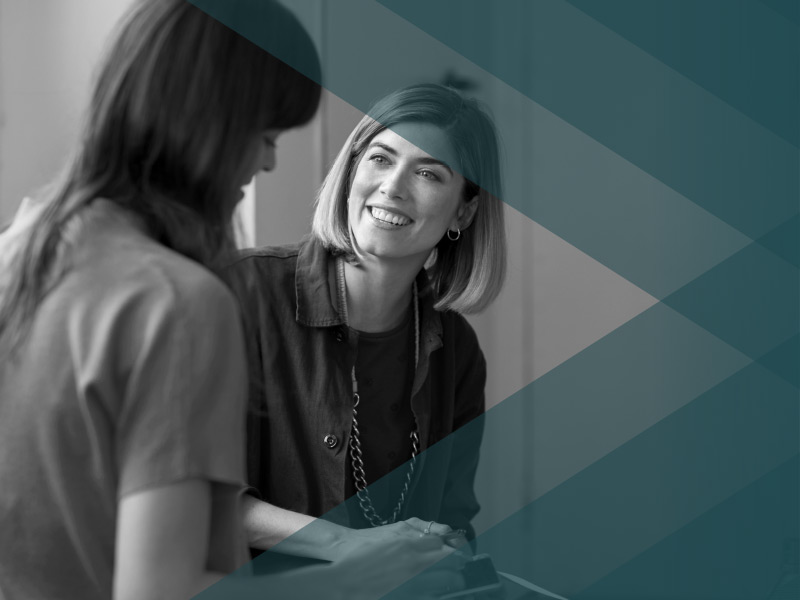 Cheffes de file
This initiative aims to accelerate the growth of over 75 companies owned by women in 11 regions of Québec by active support and membership in a community of practice.
"It's a circle of women entrepreneurs who share their experiences and help each other overcome the obstacles they encounter. In my 15 years in business, I've never seen a network like it. It also provides us with the opportunity to attend high-level training."
Mélissa Harvey, Owner of Zorah biocosmétiques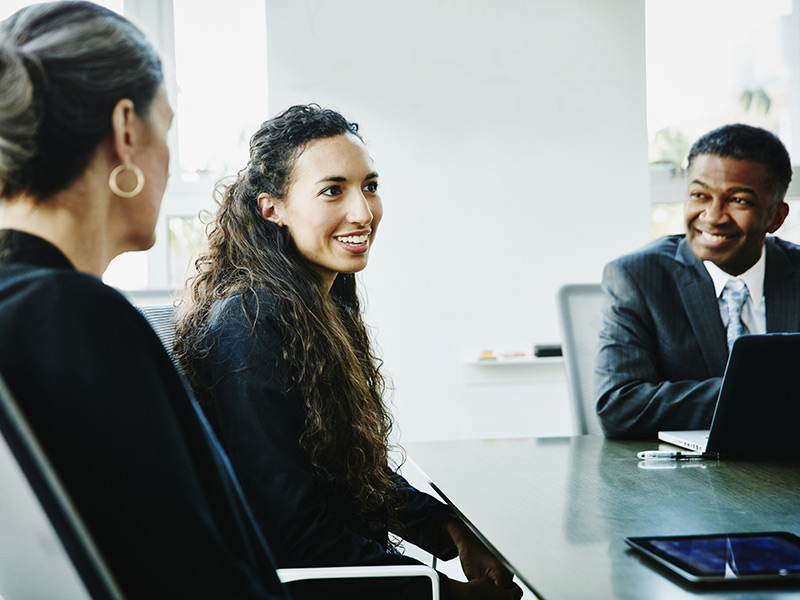 Investor Leadership Network
This group, which we are a founding member and coleader of, includes leading investors focused on issues related to sustainability and long-term growth. Increasing diversity in investing and finance is one of its three priority actions.
"Our goal is to leverage diversity and inclusion to foster talent development and organizational performance. In collaboration with our ILN peers, CDPQ can have a more meaningful impact on our teams, portfolio companies and investment partners."
François Crémet, Senior Director, Stewardship Investing, CDPQ and Co-leader of ILN's Diversity in Investment initiative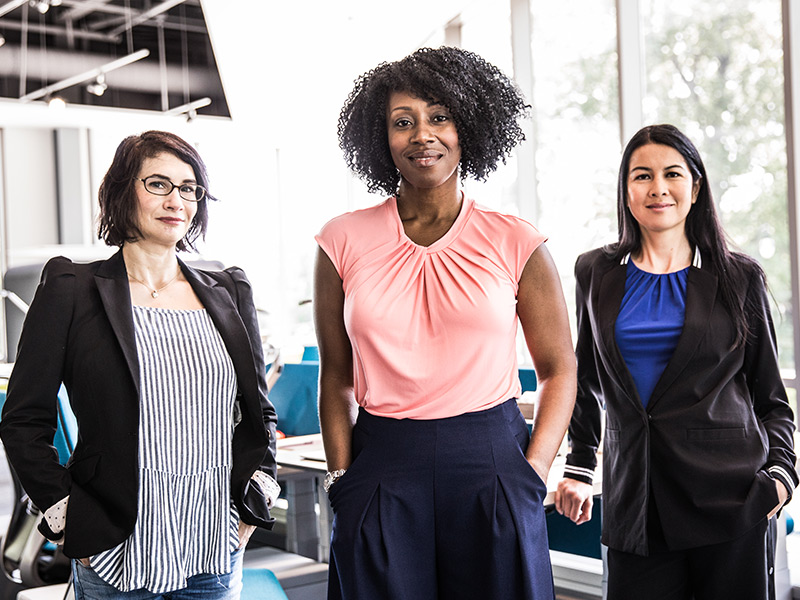 L'effet A's Défi 100
jours

This one-of-a-kind development program is for professional women from all backgrounds and ages. The objective: find their ambition and talent while advancing their career.

"Thanks to the Défi, I affirmed my professional ambition while also growing my network. The testimonials and experiences of managers with different backgrounds was very inspirational. For me, diversity is the multitude of perspectives and ideas that enrich organizations and society."

Anne-Marie Bizier, Analyst, Analytical Services, CDPQ and Défi 100 jours participant
"Diversity of gender, as well as of experience, personality and opinion, is a truly valuable resource that makes our organizations stronger. I believe that encouraging women to pursue their ambitions remains a key to
success."

Kim Thomassin, Executive Vice-President and Head of Investments in Québec and Stewardship Investing
Key partners in Québec and around the world
Take your career to the next
level

Would you like to put your talent, unique perspectives and creativity to work for an inclusive and responsible organization?