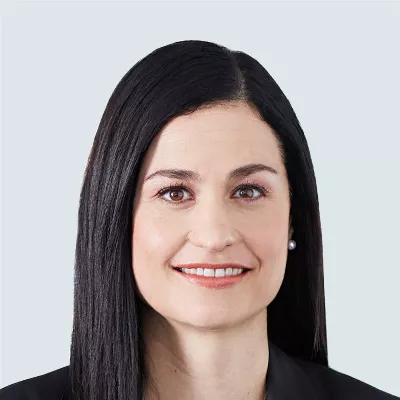 Odrée Ducharme
Managing Director, Strategy and Execution, Fund Investments and External Managers
CDPQ Funds Management
Leadership
Odrée Ducharme works in the Fund Investments and External Managers team where she deploys various strategic initiatives. Previously, she was Senior Director, Strategic Partnerships, Developed Markets. In that role, she was responsible for developing and managing institutional relationships with major asset managers, family offices and financial institutions.
Ms. Ducharme joined CDPQ in 2005 and has held various positions, including Director, Performance Management and Analysis and Senior Director, Strategy. In the latter role, she advised the management team on designing, planning and executing the investment strategy. Before joining CDPQ, she worked at CIBC.
She holds a Bachelor's in Finance from HEC Montréal and is a CFA charterholder. She is also President of the Board of Directors of CFA Montréal and is Vice-Chair of the Board of Directors of Québec Emerging Manager Program.