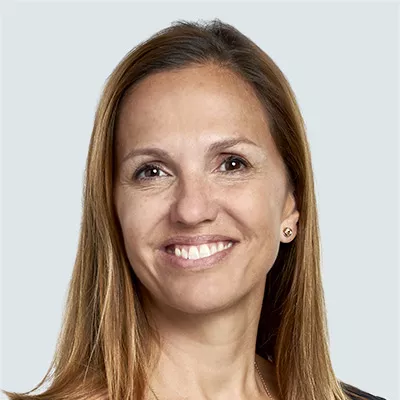 Geneviève Bouthillier
Managing Director, Private Mid-Market Companies
CDPQ Placements privés Québec Inc.
Leadership
Geneviève Bouthillier is responsible for CDPQ's transactions with private mid-market Québec companies. Her mandate involves overseeing the strategy for deploying capital and creating value in mid-market companies. She also leads the Ambition ME initiative.
Prior to this role, Ms. Bouthillier was Managing Director, Private Mid-Market Companies and Stewardship Investing. In addition to her involvement with companies, she oversaw all stewardship investing activities within the various asset classes. She also monitored orientations and piloted the strategy, analyzed portfolio company ESG performance, oversaw proxy voting and provided post-investment support. Prior to that, she was Managing Director, Lead, Mid-Market Companies. From 2005 to 2019, she held the role of Assistant Head of Investment at Fondaction, a fund of over CAD 2.5 billion, where she led a team of investment professionals who were responsible for the portfolio of private companies. Previously, she worked in venture capital at CDPQ in the telecommunications industry. She began her career at Bell Canada and Vidéotron, where she held various corporate finance positions.
Ms. Bouthillier holds a Bachelor's Degree in International Finance and a Master's in Finance. She is a CFA Charterholder and a certified corporate director (Administrateur de sociétés certifié (ASC)). She sits on the Boards of Directors of several non-profit organizations, including the Fondation Tel-jeunes and Écotech Québec. She also volunteers with organizations that promote women as entrepreneurs.